Life breathes in all beings.
We sow our seeds and patiently await the passing of the four seasons until harvest.
We gaze toward the heavens, plow the earth and pacify the furious gods with our prayers to bestow us with rain.
With deep gratitude, we accept the life yielded from our continued effort.
A micro universe is born from the rich, vibrant soil – a universe we call wagashi.
Each piece of Japanese confectionery contains the joy of life and the ephemeral beauty that surrounds us.
Their shapes represent the delight in sharing moments of both joy and sorrow.
In wagashi breathes our rejoice for the blessings of nature and our affection toward the transitioning seasons.
HIGASHIYA– the establishment for everyday confections.
While further evolving the traditional Japanese aesthetic, we create confections suitable for modern living.
Traditional things that stand unchanged throughout time.
New things yet to be seen.
Enriching values unconcerned with common sense.
Creating the style of the future ── The aspiration of HIGASHIYA.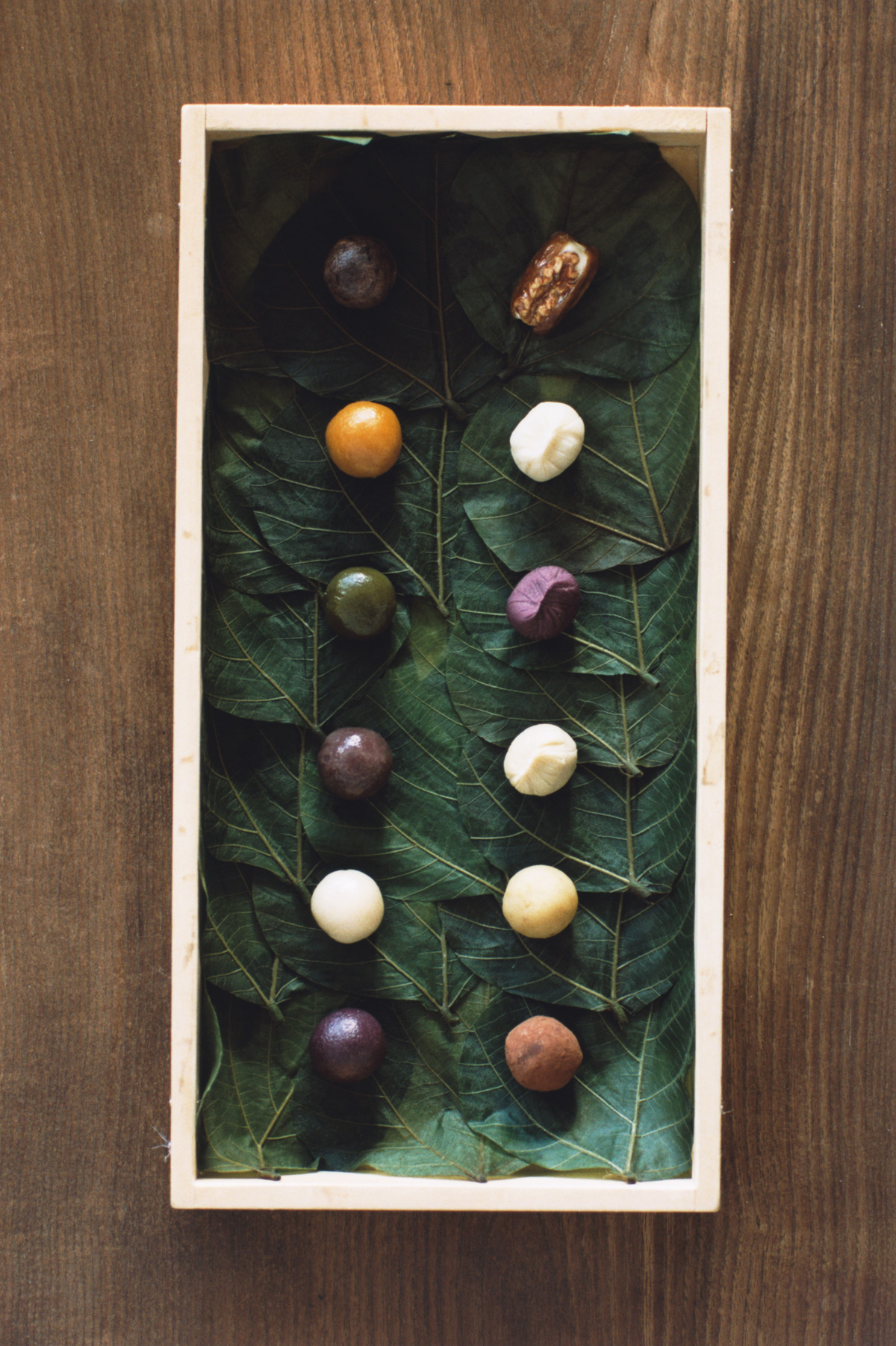 Confectionery Joy
The origin of confectionery was to eat dried fruit and nuts. We are enchanted by fruit because of the life we sense within its sweetness. Retracing our memory to primeval times, we create confections suitable to modern living. We enjoy it with our eyes, attentively listen to its sound and scent its subtle fragrance. We touch it with our fingers, feel it on our tongue – then finally taste it. Everyday confections to embellish your life with simple joy.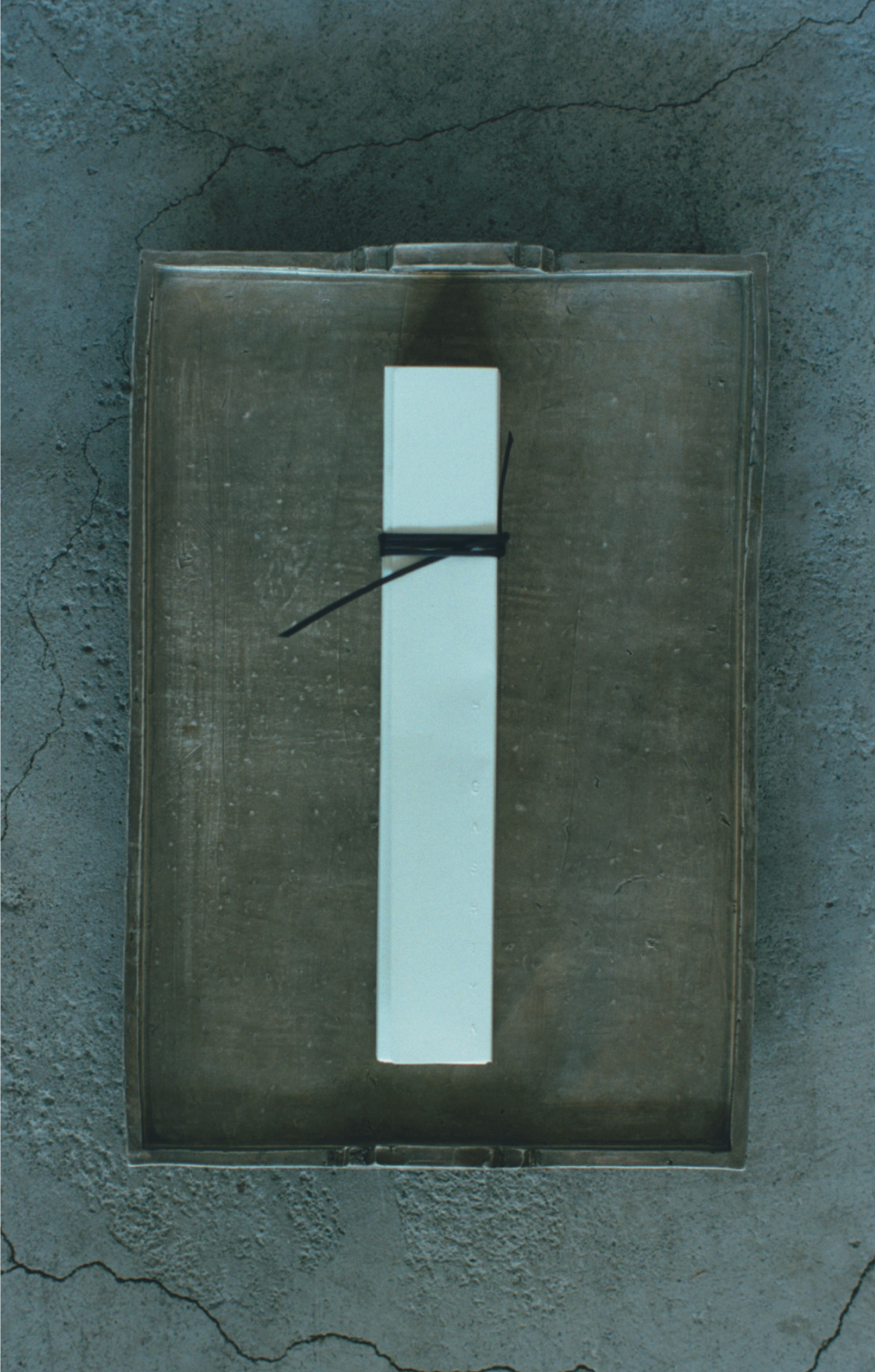 Wrap Discreetness
To wrap is to be discreet. Testimony to the purity contained within, the act of wrapping symbolizes the discreetness of the person offering the gift. Like the traditional and functional wrapping of Japan, making ingenious use of accessible plants such as straw or bamboo, as simply and as quietly as possible. Bundling, tying, lowering – such gestures transmit the meaning of beauty employing materials and shapes sensed together with our body temperature.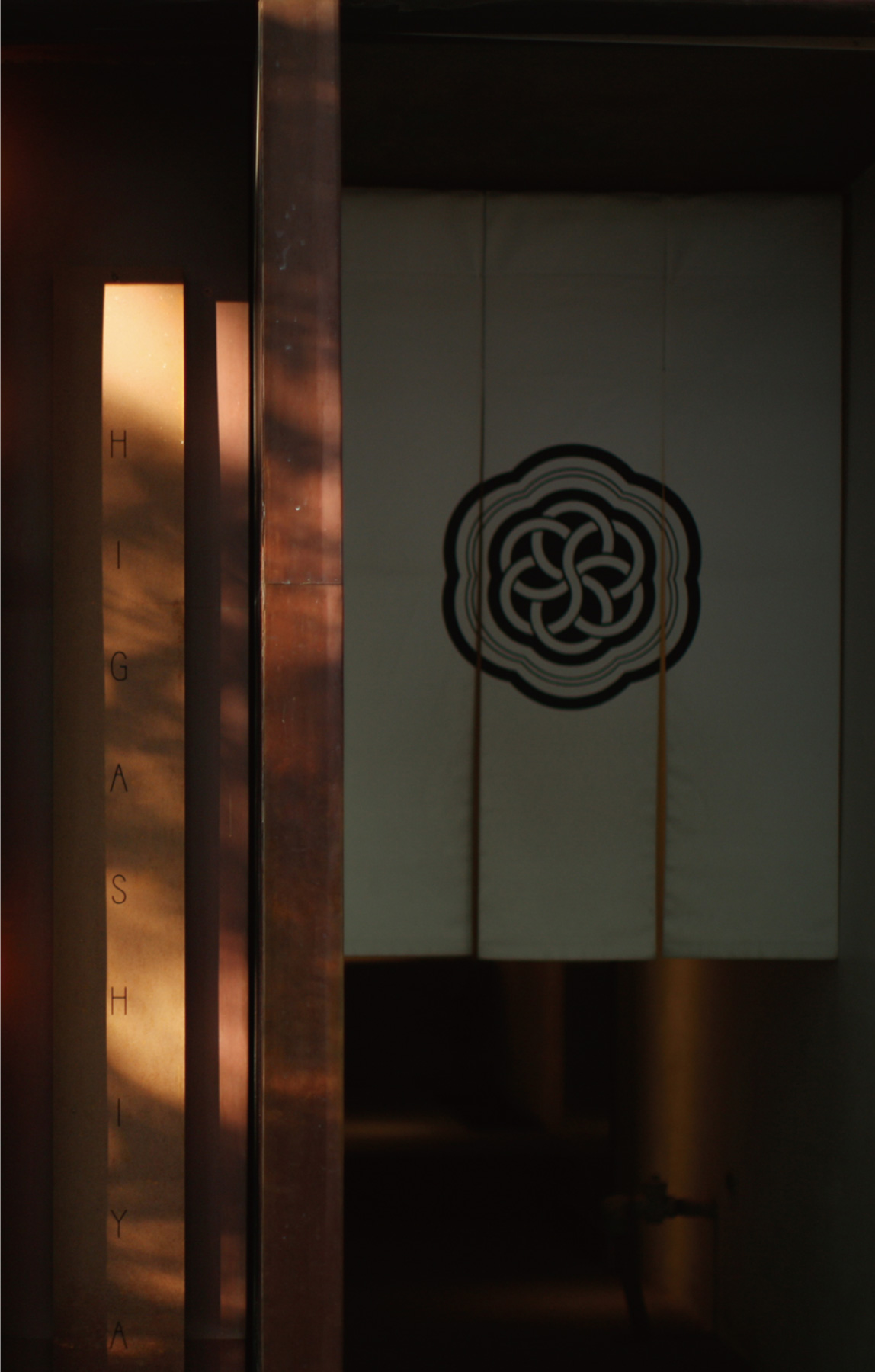 Shop Gathering
Shops contain a certain energy. Without this energy, there would only be a box. As people gather and the energy accumulates, the space transforms into a shop. Pouring our hearts into each facility and gesture to allow those who gather here to celebrate the moment of the chance encounter. The host and guest become one, together reveling in the joy of compassion.